This section in the home page is fully built with Total CMS. You can use it as a portfolio or product display. Manage full sections of your website without even opening Rapidweaver.
This features only comes with Nero Pro. Nero Light is built with Foundation 6 stacks only and will give you exactly the same layout without the TCMS integration. You will have to edit text and images manually inside the project file.
This project's editing mode is appropriately marked using the Pen stack (Free stack by Weavers Space). A clean edit mode will allow you to move much faster inside the project for its personalization. When edits are needed, the stacks are well organized, marked by a color structure consistent throughout the entire project. Clear and fast editing makes this project extremely easy to use and maintain.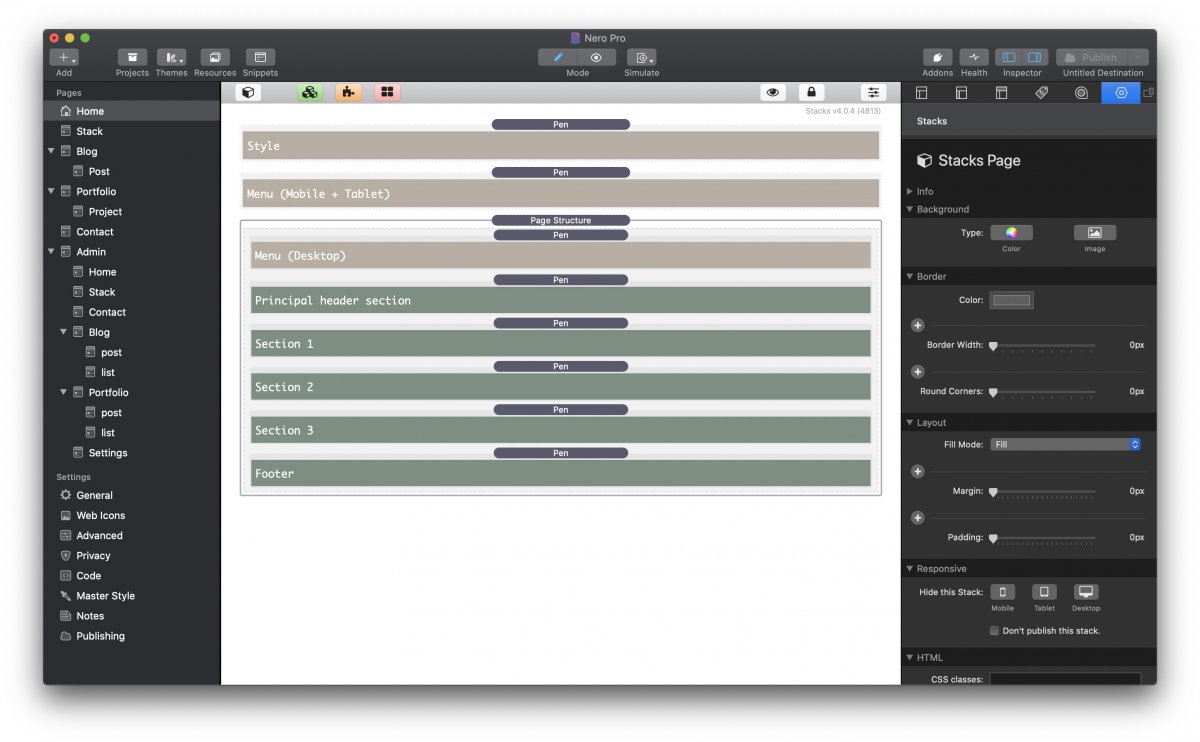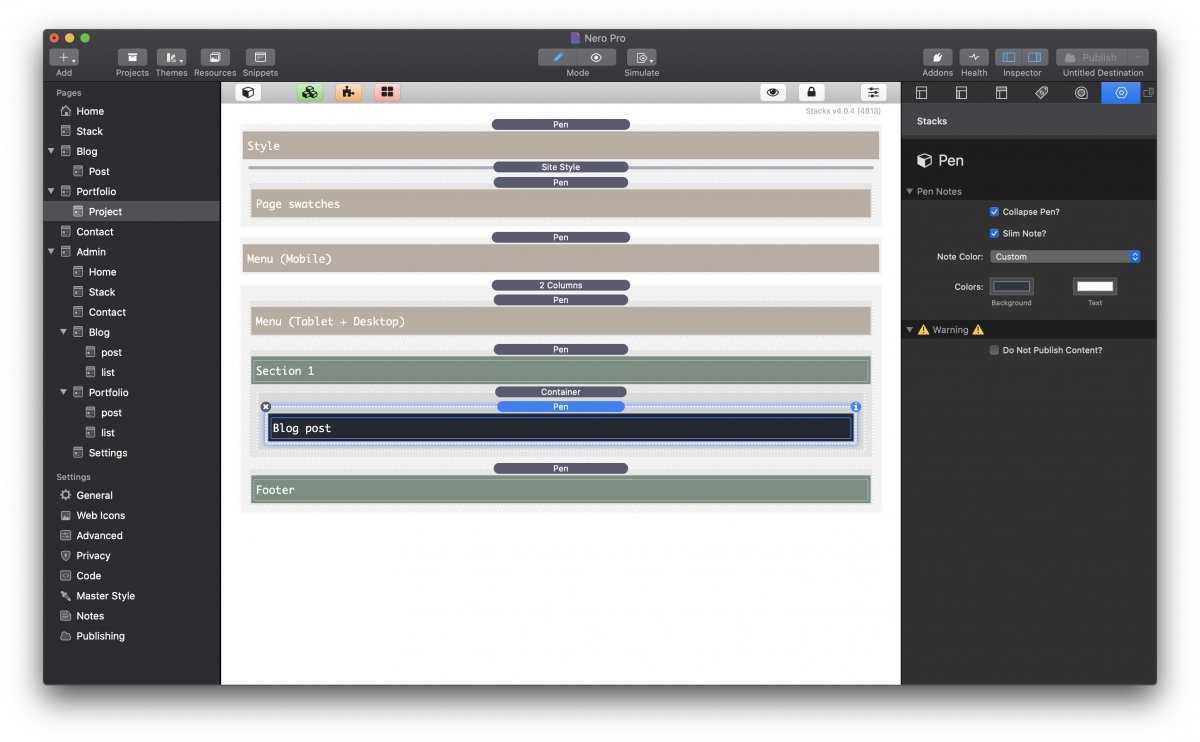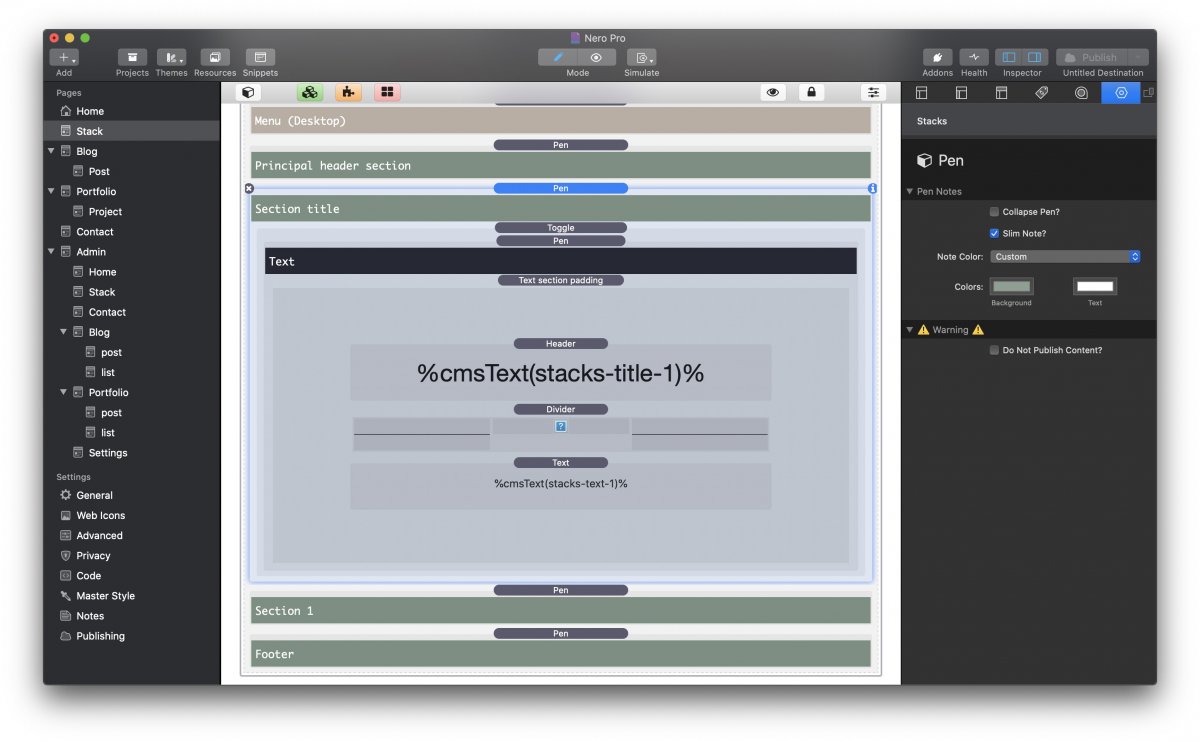 Don't hesitate to contact us for any question you may have over this project file.